Hostinger Review: When it comes to web hosting, affordability is a major factor for most website owners. Hostinger has made a name for itself as one of the most budget-friendly shared hosting providers on the market. But the real question is, does it offer enough value to justify its low pricing? In this comprehensive review, we'll delve deep into the world of Hostinger to determine if it's the right choice for you and your website.
Hostinger's Journey: From Humble Beginnings to Millions of Users
Hostinger's story began back in 2007 when it started as a free web hosting service with absolutely no advertising. Fast forward to 2011, and the Hostinger web hosting brand was officially born. By May of 2014, Hostinger had already amassed a user base of 10 million people. The growth didn't stop there; by January of 2017, the user base had skyrocketed to an astonishing 29 million people. This remarkable growth in just over a decade is a testament to the trust and satisfaction of its users.
Must Read: How to Make Money on Google – Best Side Hustle of 2023
Before we dive into the pros and cons of Hostinger, it's important to note that Hostinger offers various types of hosting services, including VPS hosting, Cloud hosting, WordPress hosting, and their primary and most affordable option – shared hosting. Shared hosting, as the name suggests, means that you share server resources with other users. The quality of shared hosting can vary significantly between providers, but a good one should offer consistent and reliable service.
The Foundation of a Solid Hosting Service: Security and Reliability
To evaluate any web hosting provider, two crucial factors to consider are security and uptime. Without these, your website's success is at risk. Hostinger excels in both of these areas, starting with security. Here are some key security features Hostinger offers:
Unlimited Free SSL: Hostinger provides free SSL certificates regardless of the hosting package you choose. SSL is essential for encrypting data between your website and its visitors, ensuring secure transactions and user data protection.
Cloudflare Protection: Hostinger integrates Cloudflare protection, a renowned web security and performance enhancement service. This adds an extra layer of security to your website, protecting it from various online threats.
Weekly Backups: Regular backups are crucial to safeguard your website's data. Hostinger offers weekly backups, providing peace of mind in case of unforeseen issues.
Now, let's talk about website uptime. The uptime of your website is vital because you want your site to be accessible to visitors at all times. Hostinger has an impressive track record in this regard, with an average uptime of 99.97% over the past ten months. While there was a minor dip in June 2023 with an uptime of 99.55%, it's important to note that even during this period, Hostinger maintained solid performance.
Exceptional Customer Support: A Lifeline for Website Owners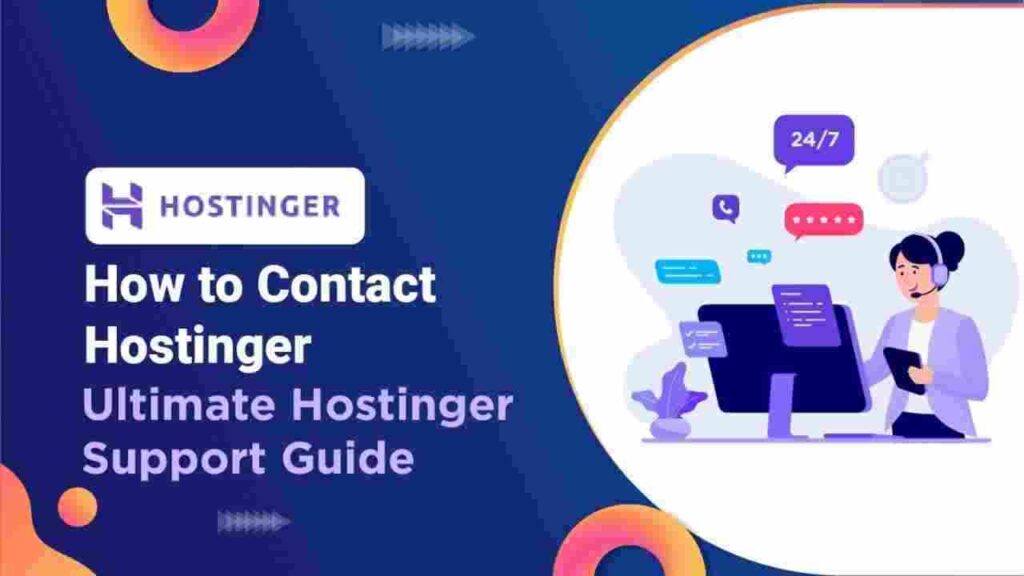 For any web hosting provider, responsive and knowledgeable customer support is a make-or-break factor. Imagine your site encounters an issue, and you need assistance promptly to prevent potential sales loss. Hostinger's customer support shines in this area:
Multilingual Support Team: Hostinger boasts a multilingual customer support team, ensuring that language is not a barrier to getting assistance.
Live Chat: While live chat support is accessible only when you're logged into a Hostinger account, it offers a convenient way to quickly get in touch with a support representative.
Intercom Integration: Hostinger has integrated Intercom as its main support system, streamlining the support process and ensuring efficient communication.
Whether you're a beginner or an experienced website owner, having reliable support at your fingertips is invaluable.
Building Your Website: Free Website Builder and Domain Names
If you're just starting and don't have a domain name or a website yet, Hostinger has you covered. They offer a free website builder called Zyro, which comes with a wide selection of templates to choose from. This builder allows you to customize every aspect of your website's pages, making it user-friendly even for beginners.
Must Read: How To Make A Website With WordPress in 5 Steps
In addition to the website builder, Hostinger provides free domain names with premium and business web hosting plans. This can save you money in the long run, especially if you plan to maintain your website for an extended period. If you need multiple domain names, they are available for an additional fee, starting at just $9.99 per year.
User-Friendly Interface: Simplifying Website Management
Hostinger prides itself on offering a modern and user-friendly interface that consolidates all your essential functions in one location. From tracking logins and updating billing information to managing domains and monitoring emails, everything you need is easily accessible from your dashboard.
While Hostinger's control panel isn't a traditional cPanel, it features large icons that simplify navigation. This design is particularly welcoming to beginners who may find traditional cPanels overwhelming. However, advanced users who prefer the traditional cPanel may need some time to adjust.
Hosting Plans and Pricing: Unbeatable Value
Hostinger's pricing is one of its most appealing features. The entry-level shared hosting plan starts at just $1.99 per month, making it incredibly affordable. But affordability doesn't mean sacrificing quality. Here's what you get with Hostinger's top two plans:
Double the Storage: With the premium and business web hosting plans, you get double the storage compared to the entry-level plan.
100 Websites: Instead of the 10,000 monthly visits of the single shared hosting plan, you can accommodate 25,000 or 100,000 monthly visits, depending on your plan.
Free Emails: Hostinger offers free email accounts with its premium and business plans.
Unlimited Bandwidth and Databases: Enjoy unlimited bandwidth and databases with the premium and business plans, ensuring your website can handle growing traffic and data.
Hostinger's pricing is not only competitive but also provides exceptional value for the features and resources you receive.
When to Consider VPS or Cloud Hosting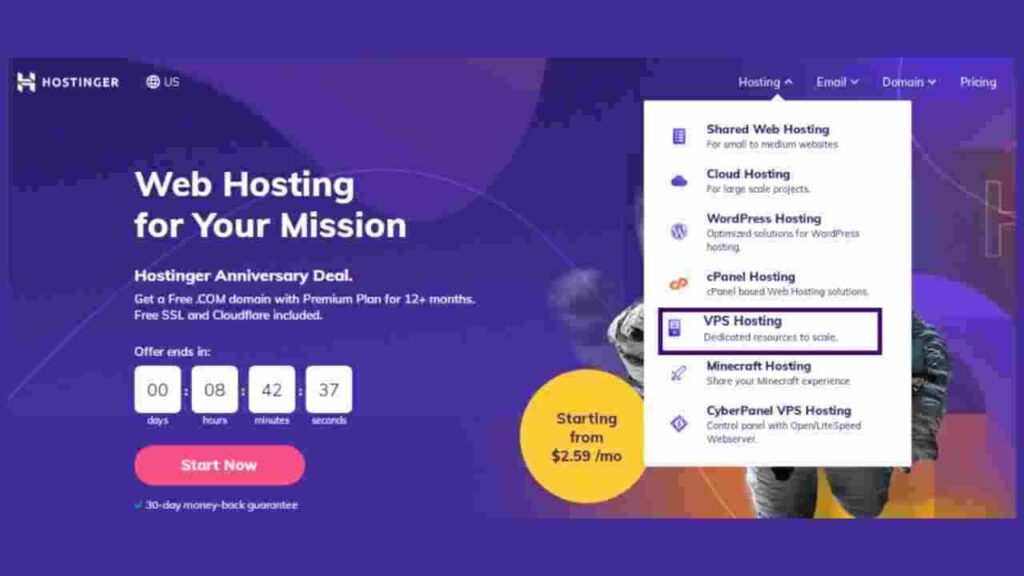 While shared hosting is perfect for hobbyists and those just starting out, businesses and high-traffic websites may benefit from VPS or Cloud hosting. These options offer more resources and scalability. VPS hosting, in particular, strikes a balance between shared and Cloud hosting, providing ample room for growth at a reasonable cost.
Hostinger Review: Smart Pricing Strategy
One thing to keep in mind with Hostinger, as with many subscription-based services, is that the renewal rate is typically higher than the initial sign-up rate. To maximize your savings, consider opting for the longest-term plan available. For example, the single shared hosting plan starts at $1.99 per month but renews at $3.99 per month. By choosing the longest-term plan initially, you can lock in the lower rate.
The Downsides: Few and Manageable
While Hostinger offers an impressive array of features, it's not without its drawbacks. Here are a couple of potential cons:
Non-Standard Payment Terms: Hostinger's refund policy has some exceptions. Domain transfers, SSL certificates, and most new domain name registrations are refundable, but some limitations exist, such as a four-day window for new domain name cancellations.
Limited Features in the Entry-Level Plan: Hostinger's single shared hosting plan, while incredibly affordable, comes with limitations, such as 50 gigabytes of storage and 100 gigabytes of bandwidth. This may not be sufficient for larger websites.
Pros and Cons of Hostinger
Hostinger excels in speed, reliability, and affordability. However, it's essential to be aware of a few drawbacks: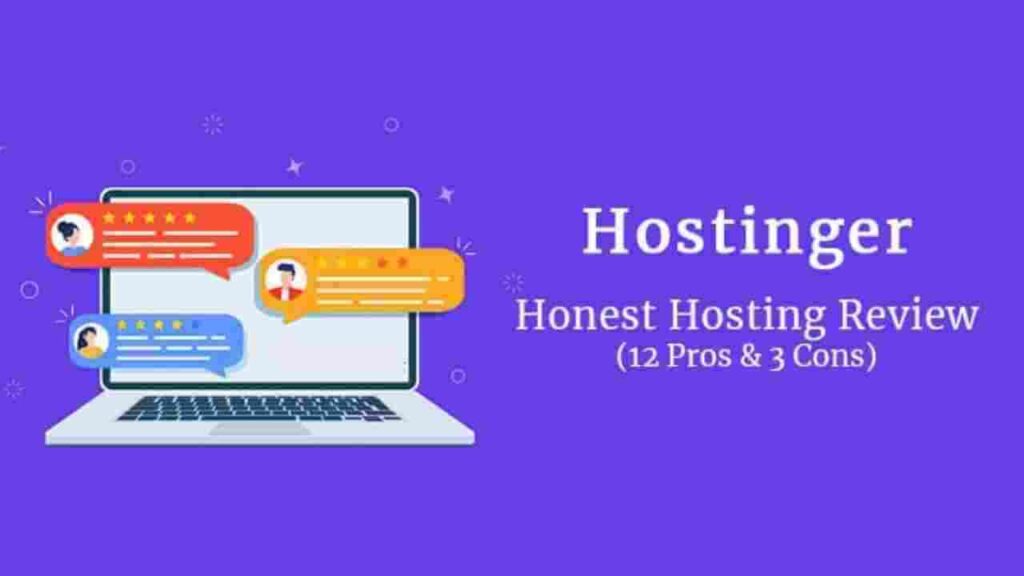 Pros:
Lightning-fast loading times
Impressive uptime
Responsive customer support
Easy-to-use website builder
User-friendly interface
Affordable pricing
Cons:
Non-traditional control panel
Limited resources in the entry-level plan
Some exceptions in the refund policy
The Verdict: Hostinger Offers Outstanding Value
In summary, Hostinger stands out as a top-notch web hosting provider, especially for those on a budget. Its fast loading speeds, reliable uptime, and responsive customer support make it an attractive choice. The entry-level plan is incredibly affordable, and the premium and business plans offer exceptional value for your money. Hostinger's user-friendly interface and free website builder further simplify website management.
While there are some limitations and non-standard payment terms to consider, Hostinger's overall package is hard to beat, making it a solid choice for hosting your website.
So, if you're looking for an affordable yet reliable web hosting solution, Hostinger might just be the perfect fit for your needs. With a 30-day money-back guarantee, you can try it out risk-free and experience its benefits firsthand.
Remember, the success of your website depends on choosing the right hosting provider, and Hostinger has earned its place as a trusted industry standard.
FAQs
Q1: Is Hostinger suitable for beginners?
A1: Absolutely! Hostinger's user-friendly interface, free website builder, and responsive customer support make it an excellent choice for beginners.
Q2: Can I upgrade my hosting plan with Hostinger?
A2: Yes, Hostinger offers various hosting plans, allowing you to upgrade as your website grows.
Q3: Are domain names included with Hostinger plans?
A3: Domain names are included in premium and business hosting plans. However, they are not included in the entry-level single shared hosting plan.
Q4: Does Hostinger offer a money-back guarantee?
A4: Yes, Hostinger offers a 30-day money-back guarantee, giving you the freedom to try their services risk-free.
Q5: Is Hostinger's non-traditional control panel suitable for advanced users?
A5: Hostinger's control panel is designed to be user-friendly, which may not be ideal for advanced users accustomed to traditional cPanels.