MTV Hustle 2019 Contestants Name List with Photo
India no 1 Show Hustle Rapper, Hip Hop Artist reality show MTV Hustle Just kick started on MTV India and talented Judges Panel Raftaar, Nucleya & Rajakumari ready to out the talented contestants in a show through audition round. See Who are the MTV Hustle Contestants got selected in Audition Round and all set to the next level. MTV Hustle 2019 TOP 15 Contestants Names List with Images listed out here.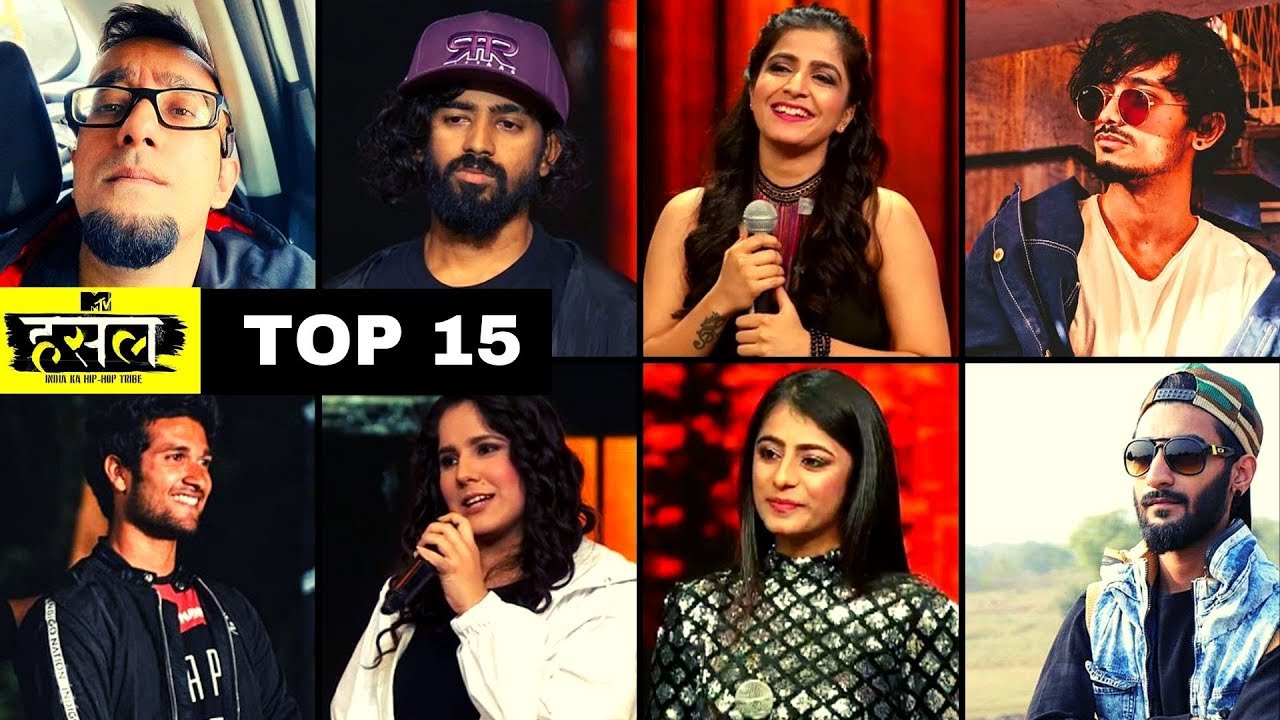 MTV Hustle is that the reality show for rap artists. The Passionate contestants have been participated in a show. Judges Raftaar, Raja Kumari and Nucleya have given their best to find the iconic talent of the country. They are here to give India a Next Rapper of coming generations.
MTV Hustle 2019 Contestants Name List with Photo
1. KING Aka Arpan Kumar, Age – 22 Years – Job – Govt. Employee turned Rapper, Music Artist.
2. VOID – Gaurav Mankoti, Almora, Uttarakhand, Age – 25 years – A Passionate and talented Dancer and Rapper. He earlier worked with Raftaar, Raja Kumari. He choreographed Music Videos for Raftaar and Raja Kumari.
3. Agrita Dhawan – Agsy, Age – 21 Years – Faridabad, Haryana, Job – Banker by Profession
4. RCR Rapper King RCR Aka Rohit Kumar- Age – 23 Years old rapper from Punjab, King RCR was earlier contestant on Star Plus show Dil Hai Hindustani 2 and now he's back on MTV Hustle Reality show.
5. Santhanam Srinivasan Iyer Aka EPR – Age – 30 Years, From Tamilnadu, Born in Kolkata, He has done several stage shows and won several National Awards. Frontman, Emcee, Lyricist and Poet.
6. Akshay Kumar Aka Akshay Zack – Rap Singr, Writter from Gurgaon, India, Age 27 Years
7. Star Nick
8. Lakshya Bhardwaj – MTV Roadies Real Heroes fame Lakshya Bhardwaj from Gurgaon, Haryana is back as a contestant on MTV Hustle.
9. M-Zee Bella Aka Deepak Singh, Age – 21 Years old from Dehradun
10. Sagar Shetty – Age -26 Years
11. Hemant Dhyani Aka MC HEAM , Age – 30 Years – Rapper Teacher helping kids to be a great rapper. He has written 5 songs for AR Rahman Sir.
12. HIMAN Aka Himanshu Joshi, Age – 28 Years from Rajasthan lived in Haryana.
13. Mayank Rawat aka RAP–ID
14. Uday Bakshi
15. Riya Panchal