Epr – Rap Music Competition – All Songs on MTV Hustle
"Epr – Rap Music Competition – All Songs on MTV Hustle", However, as raps are the new sensation, EPR has decided to add the flavour of rap in our most loved song Suit Suit karda, Agneepath kar shapat kar shapat Agneepath, Mein Ravaa and Insaaf Ka Katil Kon
List of song Epr sung on MTV Hustle :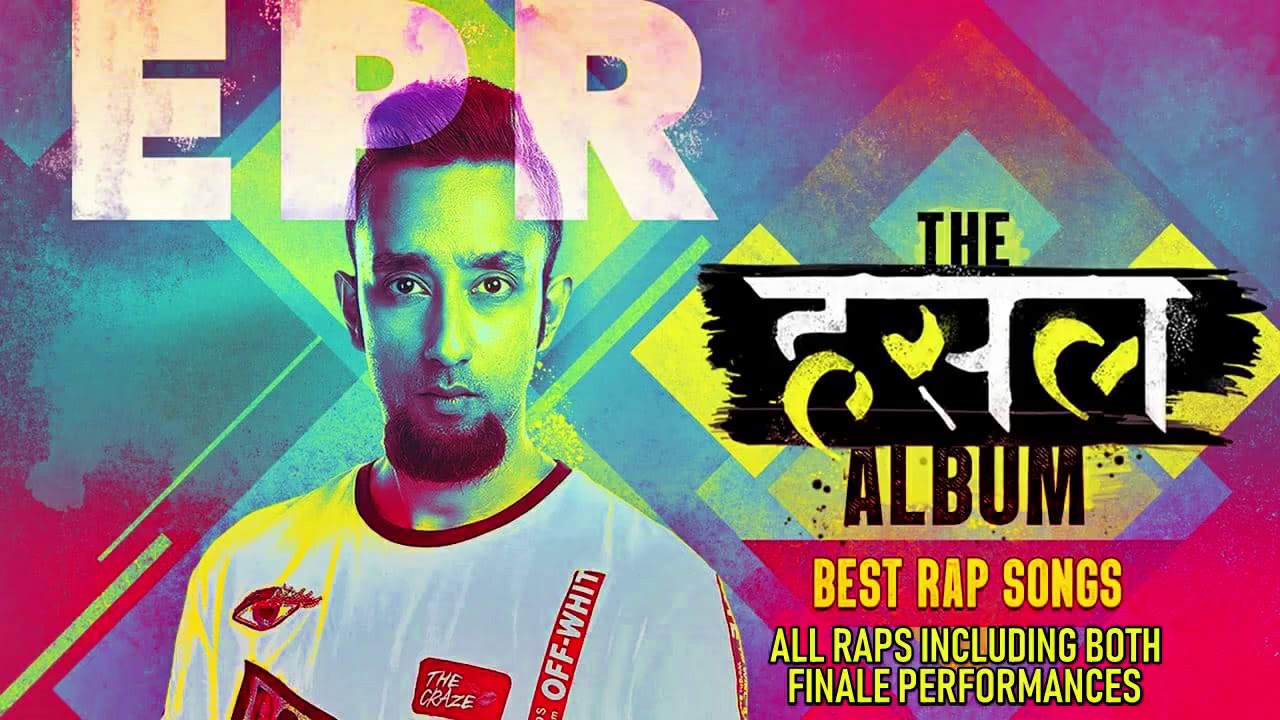 1. Agneepath kar shapat kar shapat Agneepath, Epr – Rap Music Competition – All Songs on MTV Hustle
Originally featured in MTV Hustle, Episode 9, Agneepath is the song which features the story of Lakshmi Aggarwal. The name that rings with the spirit of never abandoning .
kya hota hai jab 15 yo ladakee ke sapanon ko udaan bharane se pahale hee hamesha ke lie mita diya jaata hai? She comes out as a much stronger warrior!
Laxmi Agarwal met a terrible fate when she was only a teenager. Her fault? She refused to get married to some man who was imposing himself upon her. Because she rejected a man of 32 YO – she became the victim of an acid attack.
But mistake not, her story isn't about herself being the victim her fate made her. Her story is about how she survived against all odds and emerged to be an inspiration. A woman, who defied her ill-fate. A woman who didn't let an accident define and mould her future.
It's unfortunate that we still belong to a society that cannot handle rejection when it comes from a woman. Why? Because, apparently women are not supposed to have a say in decisions making, even when those are about their life only.
Laxmi Agarwal is not a name of a victim anymore today. It's a name of an inspiration. name that helps women like her come forward and write their own story – no matter what their past has been about. It's a name of hope. Of indomitable and undefeated spirit.
Agneepath talks about that hope.
lakshmee agravaal kee aatma, aur unake jaisee aur bhee mahilaen jo apanee zindagee ko paribhaashit kar rahee hain – apanee sharton par.
track ko suno aur un warriors ko salaam karen jo jeevan mein jeet rahe hain – na keval aaj, ya kal, lekin har ek din!
2. Mein Ravaa , Epr – Rap Music Competition – All Songs on MTV Hustle
Originally performed in MTV Hustle, Episode 7, Main Rawan may be a song of a journey! The journey of self-discovery, realisation and creation!
How many times have you wondered about the reason why you've been put in this world? How many times have you given it a thought that what truly is your purpose in life?
Is it just following the suit? Or is it making your own way, carving your own niché, and paving the path of your own destiny!
There are times, when everything around you seems futile. Times, when all our education goes into vain; because we stand where humanity doesn't belong to. Doubt creeps into our mind, and we're almost paralysed by the inhibitions we fail to shake off.
Just as the waves of an ocean hits a rocky shore. Just as the sound of a splash gets scattered amidst the salty air.
When a fall is inevitable, the only way to look beyond is to think – what to do next, if we survive.
Because when you fall, you never know what lies ahead. But you can only hope, that if you make it out alive – no matter what, you'll emerge from rubble and ruins like a phoenix does; and then you'll know in your bones, the universe will grant you what you wish for!
Main Rawan is a poetry that's been weaved with the magic music is! It's a poetry that comes from quite a personal space, a space that's filled with the urge to create!
Listen to the track, and let your soul resonate along!
3. Suit Suit Karda, Epr – Epr – Rap Music Competition – All Songs on MTV Hustle
4. Insaaf Ka Katil Kon, Epr – Rap Music Competition – All Songs on MTV Hustle
Yeh ho raha hai RevolutioN
Never let them
Put your fist up in the air
Ahhh
Check it
Okay…
Oonchi kursiyon pe baithe
Khele pauson ka ye khel
Fraud panti itni inki phir bhi kyu mile na jail
Vote ke liye bajaaye jo
Mandiron ki ghanti
Bathtub mein ubhre
Bulbule jo jhoot ki
Peeth peeche kheeche dhagee
Chor ek se badh kar ek
Jeb katre saare bank Account
mein karein jo chhed
Bediyon me Shiksha ko banaya kala dhanda
Fayeda uthaya phir lehraya
Partiyo ka jhanda
Dekh samajh lapet
Pehne apne kapde
Jo Yeh
Safeed wale aise karte
Jaise
Gareeboo
ka maseeha
Maseehaa
View Full Lyrics Then Click Here
Tell us how you started…
Before the rap battles on Orkut, one would just listen to normal stuff that was playing. There was no hip-hop channels on TV. Like any other child, I was into Backstreet Boys, Ricky Martin, Enrique Iglesias and other corny st.
Then I ventured into other stuff via pirated CDs. Suddenly I had this Linkin Park album pop up on my playlist.
I gained knowledge about the hip-hop culture and started knowing about things in the world.
So from the beginning, I wrote songs that would spread awareness.
Wow! How did you pull that off with such efficiency?
A lot of artistes think that to reach a million or to have a hit you need a good studio, dancers, cars and stuff.
Instead portray your honest self and let it grow organically. The mainstream is teaching kids that if you want to be successful then you have to do it in a certain way.
So rappers get misguided and that is why I wanted to start Adiacot and turn it into a label. We are already registered under Adiacot Entertainment.
Would you say rap has two sides to it?
Would you say rap has two sides to it? One for taking a stand and the other for what people want to see… for the publicity? Not publicity.
If you look at it in a musical perspective there are some songs that you would like to listen to when you're chilling.
If I had a nine-to-five job, I'd come home and listen to a Don't Worry Be Happy or something.
For example, Bob Marley. The work he did, like I Shot The Sheriff or No Woman, No Cry, he tried to educate through his music. I do music to express and not impress.
You have Underground Authority, Adiacot, your own music to do, so when do you relax?
I do not relax. I just hang around with people and much like Jo, I make them creatively involved with me.
Jo has now become a proper videographer and he's doing many things here and there. I thought: "What is this guy doing? He's talking over a beat and it's sounding nice."