Dracula Lyrics – The Carnival – King 🤴🏽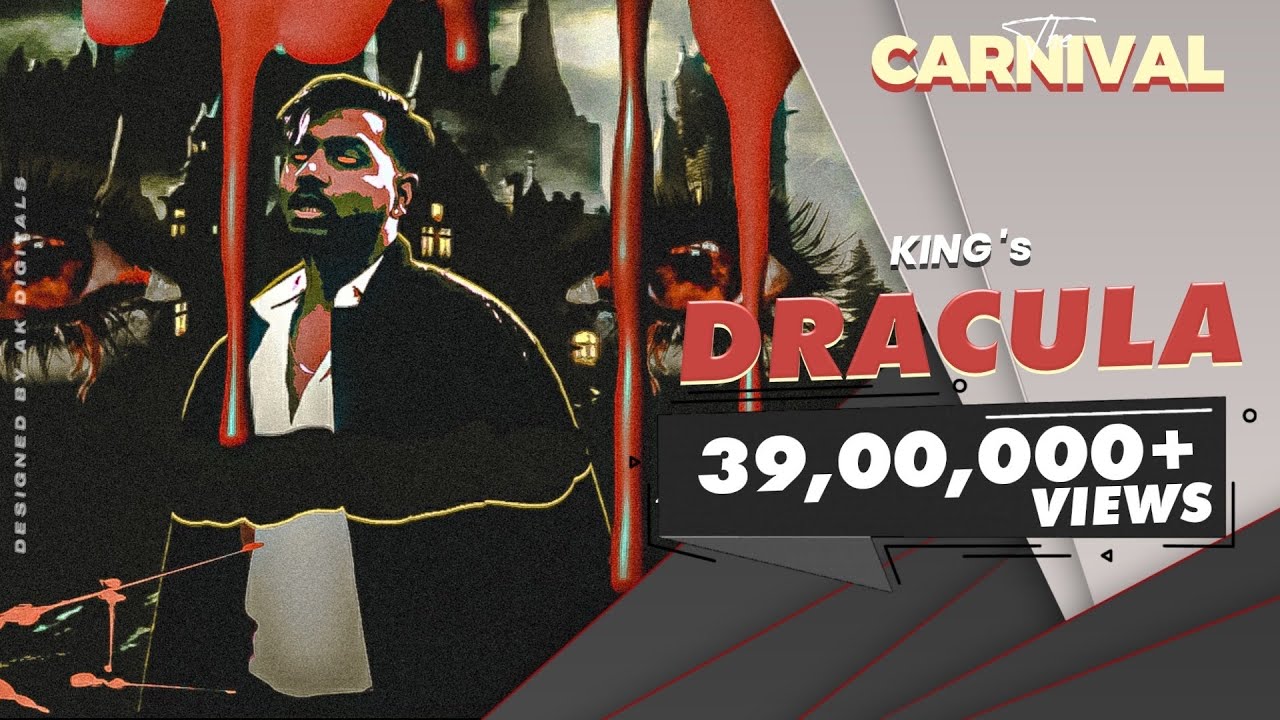 | | |
| --- | --- |
| Singer | King 🤴🏽 |
| Singer | King 🤴🏽 |
| Song Writer | King 🤴🏽 |
Dracula Lyrics – The Carnival – King 🤴🏽 : Presenting the lyrics of the song "Dracula" sung by King. The music of this song is composed by King.
(Chorus)
aj!!
Raaton me niklegi gaadi,
Jebon mein hai paisa andha par dil hai khali,
jana teri yaadein mujhe chhodke ni jaari,
koi to mitado!!!! – (2.Times Repeat)
(Verse)
Ye kaisa banaya khel ke jal gaye hum dono,
Ye kaisa karaya mel bichadh gaye hum dono,
Hua quismat ka tha ferr na ghar gaye hum dono,
Aj Main bann gaya vo insaan ke darr gaye hum dono.
eh!!
Suna hai maine mele lagte hain duniya mein,
Bura karein to sachhi nazrein ni milti,
Ab humse vo bhi saale nazro ke sher kahein,
Dafan bando ki jinhe kabrein ni dikhti.
Aj King tera jaha khada chakka jaam,
Tora hai poora meri zindagi nai aam,
Afwaahon pe kyu rakhti nazar,
Meri baahon mein padha hai sach poora sare aam.
Meri,
Aankhen hain laal jaise sadiyo se soyi na ho,
Dikhun main khush jaise koi cheez khoi na ho,
Aake sunaado koi ye sachhi khabar vo mujhe chhod ke hai khush mere liye kabhi royi na ho.
Ha mujhe yaad tere bina kya safar raha,
Main wafadaar bss is baat ka sabar raha,
Suna afwah ye nikli sach teri zindagi mein main raha nahi par mere naam ka asar raha!
(Pre-Chorus)
Ooohh aj kaafi dukha mann hai.
Ooohh nasah poora aankhe bhand hai.
Ooohh sab jante ye baat Raja tere liye hua Badnaam…meri jaanaa!!
(Chorus)
aj!!
Raaton me niklegi gaadi,
Jebon mein hai paisa andha par dil hai khali,
jana teri yaadein mujhe chhodke ni jaari,
koi to mitado!!!! – (2.Times Repeat)
(Pre-Chorus)
Ooohh aj kaafi dukha mann.
Ooohh nasah poora aankhe bhand.
Ooohh sab jante ye baat Raja tere liye hua Badnaam…meri jaanaa!! – (2.Times Repeat)
90s Lyrics – The Carnival – King 🤴🏽